As we've seen, FedEx Rewards offer a number of significant benefits for business and personal customers. If you frequently use FedEx services, it's definitely worth signing up for the rewards program to take advantage of the free shipping, discounts, and other perks. And if you haven't tried FedEx yet, now is a great time to check out what they have to offer.
How To Register for FedEx ReWards?
Visit FedEx official website and click on the 'Register now' button from the MFR invitation email or Go to https://getrewards.fedex.com/en-in/#/login
After you have signed up for MFR Content, you will be direct to the MFR Login Page. Click on "Not a member yet? SIGN UP NOW".
Then click "ENROLL" and enter your FedEx shipping account number.
It will direct you to fedex.com login page. Once you have logged in, key in your "User ID" and "Password". they must tie the login details to the same account invited to MFR; once you are in, click "Login".
What are the FedEx Rewards?
FedEx Reward points are used to determine the eligible program rewards. Members accumulate points from the date they enroll in the Program, which can be redeem for discounts on air waybills, shipping services or other merchandise. They will award points for freight charges only; any handling fees, surcharges, customs clearance charges and taxes paid by a Member are not counted as eligible for points.
FedEx will credit points to your Account after the applicable freight charge has been invoiced, which means by the end of the calendar month immediately following the month in which it made the shipment. They will not recalculate points in case of an invoice adjustment. It may award bonus points for activating and completing bonus offers presented through our program.
Moreover, it is conducing FedEx Office Survey, to collect feedback from the customers and offers $5 to $7 off coupon or 10% to15% off coupon code as a reward for participating.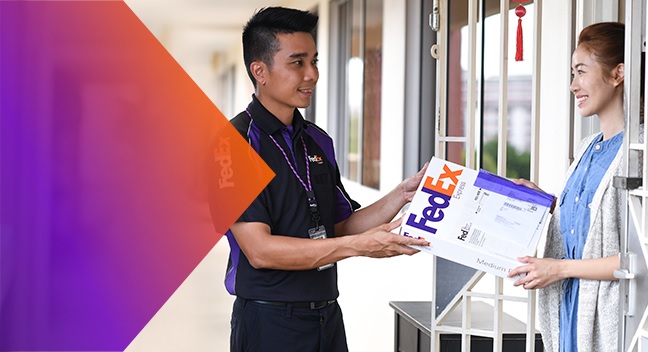 How To Redeem FedEx Reward Points?
People can redeem FedEx Reward points for merchandise available at fedex.com/in/rewards. To redeem Points, a member must submit a redemption request, which will deduct Points from their Account upon receipt of any redemption request by FedEx.
The Member assigned to that FedEx Account can redeem points accumulated in a FedEx Account only. In the case of a business account, the Nominated Representative may request redemption of points; otherwise, FedEx reserves the right to disregard redemption requests until a formal letter of authorization is received from an authorized representative of the Member.
It cannot transfer FedEx points between accounts. All Points and benefits will be lost if the membership is terminated due to an attempt to sell or exchange Points with FedEx or any other party.
FedEx Membership Termination
If a member has not earned any points within 24 months, the account will be terminated. If there are any changes in a member's account standing or discount level, membership could be terminated or changed without notice. All promotions given to the member before any changes occur will be immediately voided. Finally, If a member is terminated for any reason, all accumulated points will be lost.
FedEx Reward FAQ's
When would i know my registration is successful?
Registering with FedEx will result in you receiving a confirmation email from us to the registered e-mail address.
What are the Exclusive Offers from My FedEx Rewards program?
Discover exclusive offers from My FedEx Rewards as they become available. Sign up to activate the exclusive offer. Log in and go to "Offers" to see the exclusive offers available to you.Limited-time offers are subject to change and additional terms and conditions.
Can I exchange or transfer my FedEx points?
Rewards/points are not exchangeable or transferable and do not have any cash value.
What to do if i miss my points?
you can submit a missing request by e-mail to in.rewardscenter@fedex.com
Conclusion
Do you want to know that there are so many substantial rewards that you can receive from being a FedEx rewards program member? If you are not a member, sign up today! If you are already a FedEx member, see if you have any rewards or coupons available to redeem. We hope you got all the information about the FedEx rewards program. Thanks for reading, and have a great day.